Thursday is really special, you will know in later time. Well anyway, a new mod update. Red soviet update, so I got some new units and structures for soviet fanatics hehe lol.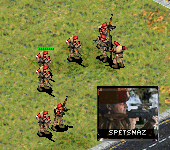 The Spetsnaz is the counterpart of Allied snipers and Yuri Virus, unlike snipers who can deploy and increase their range. Spetsnaz have special Armor-Piercing bullets that can penetrate armor.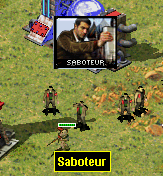 Saboteur disguises and infiltrate structures. Same as the spies ability, Saboteurs can run further.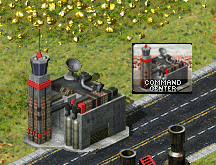 New Updated image of Soviet Command Center.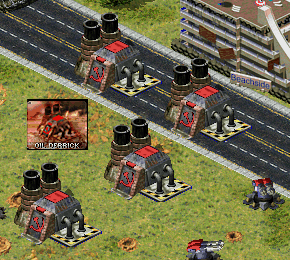 Soviet version of Oil Derricks give less cash unlike the civilian ones.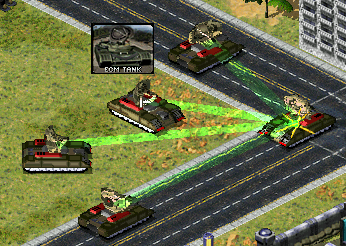 ECM Tanks can disable enemy vehicles and detect cloak units.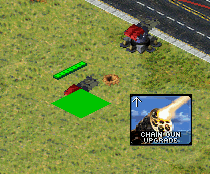 Chain Gun Upgrade increase the sentry guns rate of fire and firepower.
Double Shell Burst upgrade can make Flak Cannons fire a two shell in a single burst fire instead of one.
For more info at the Vanilla Soviet side, you can visit the Vanilla Soviet Topic
here
.
Well that's it for this day, there are no updates for new pages so.
It will be Up next for next week.
the Laser General, Air Force General and Soviet Pages. New updates for Infantry General and Nuke General and more.
Another good week to all.